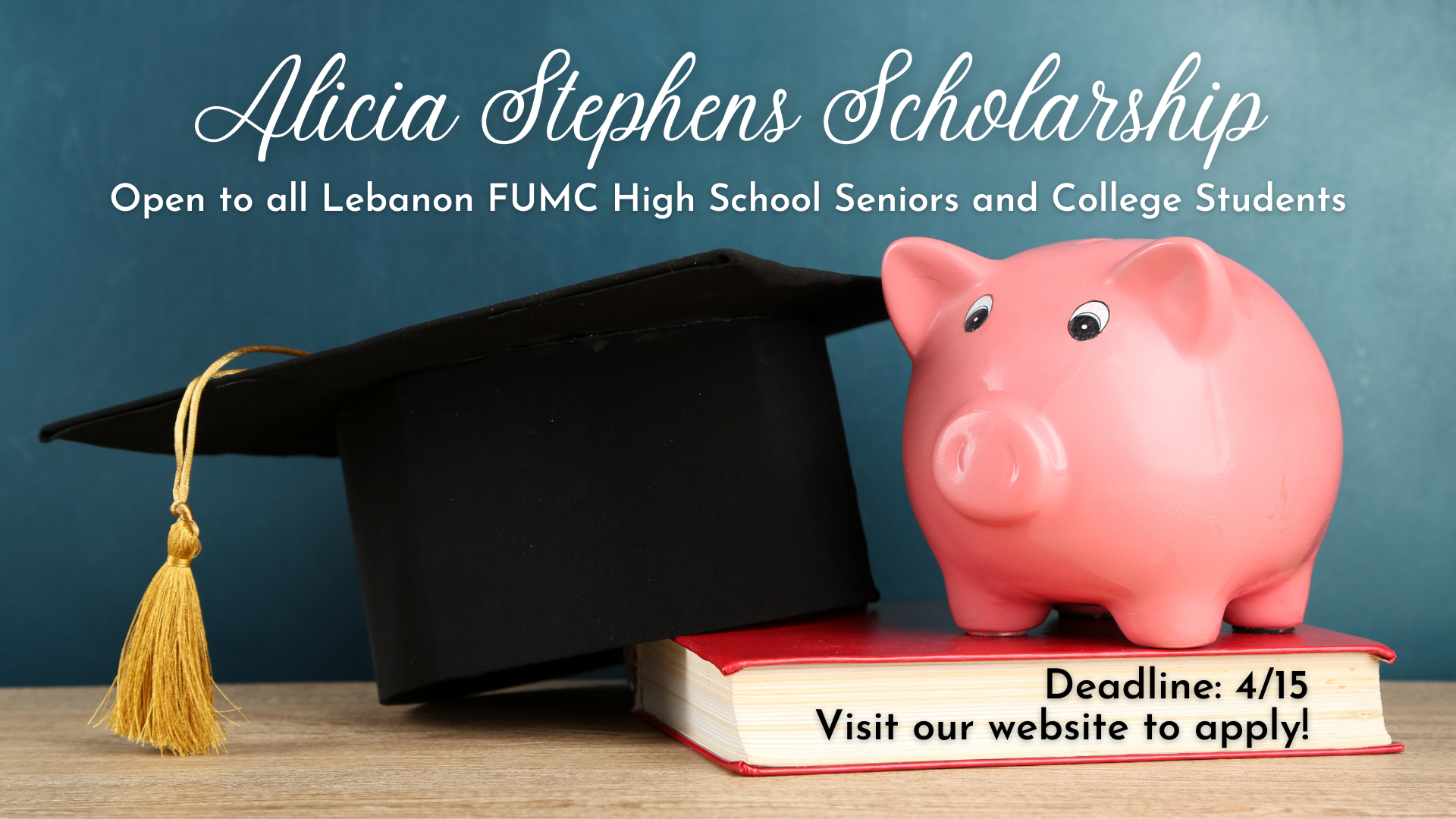 03.17.23

|

Stories

| by

Lucinda S. Sutton
All members of Lebanon FUMC who are rising college students or high school seniors are invited to apply for this scholarship to help fund your coming academic year needs! (See below - after the form - for guidelines and criteria.)
Deadline to apply is April 15.
Scholarship Recipient Requirements
Member of Lebanon First United Methodist Church
Must have been accepted to or currently enrolled in a College or University (Undergraduate 2 or 4 yr, Graduate, Professional, Seminary, etc)
Must maintain a 2.5 (out of 4) grade point average each semester while attending (please attach a copy of last semester grades to application)
Demonstrate good character
Additional Criteria Used by the Committee for Awarding Scholarship(s)
Need
Desire
Character
Academics
Achievements
Distribution of Funds
The Lebanon FUMC Business Administrator will issue scholarship award funds to the recipients per semester. Satisfactory grades must be presented to the administrator before receiving the second semester's check.
The quantity and value of scholarship(s) awarded is at the discretion of the committee based on funds available.