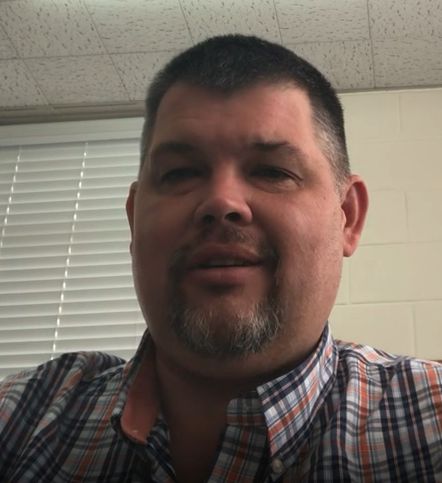 03.24.21

|

Stories

| by

Lucinda S. Sutton
Greetings, Church!
I want to make sure you all know what to expect for our Holy Week schedule, and especially for Easter. The plans are as follows:
Holy Week
On Palm Sunday (THIS Sunday, 3/28), we will have our regular 8:30 and 11:00 AM worship services on site and online. If you are planning to worship on site, I encourage you to come at 11:00, as there are more seats available during that service at this time.
Maundy Thursday (4/1) and Good Friday (4/2) services will take place both on site and online at 6:00 PM each night. We will observe Holy Communion on Maundy Thursday, and we will hold a service of Tenebrae

(shadows) on

Good Friday

as we read the story of Jesus's crucifixion, extinguish candles, and listen to powerful music.

On Saturday morning we will have our first ever Easter Dinner Food Box giveaway in the West parking lot of the church. You can contact Rebecca Gwynn-Dixon to help (plan to be at the church by 6:45 AM). We will also host our annual Easter Egg Hunt for children through 6th grade at 10:30 that morning.
Easter Sunday
To celebrate Easter (4/4), our plan is to provide an online-only service at 8:30 AM, and an on site-only outdoor service on the grounds at 10:30 AM. The outdoor format is our best way to allow the greatest number of people to worship on site for Easter.
Please bring your own chair to set up in the parking lot. (We will have some chairs available if needed by the gym/ playground.)
Because the service will take place in our parking lot, plan to park your car in one of our satellite locations.

For this special day, we have secured permission to park with our neighbors in the medical center next door, as well as at

the Cedars Prep Academy

,

Hardin Family Chiropractic

/

Agee & Tinsley Attorneys at Law

,

the Lebanon-Wilson County Library

, and

Trice Appraisal Services

. Our West parking lot will also be available, along with parallel parking along the Hill Street entrance.

In addition, Daniel Wilde has agreed to provide a shuttle from the Nashville Star train depot on Baddour Pkwy. to the church.

Be

at the shuttle parking area by 10:15 so Daniel can get everyone to the church by the time service starts. Please also wear a mask on the bus.

Allow extra time to park your car and walk/get shuttled to the service.

We ask that our able-bodied members and friends please park in the neighboring lots so visitors and those with special physical needs can access the closer parking spots.
Easter Rain Plans
This last year has taught us always to have a plan B. As of today, the temperature forecast for both Holy Saturday and Easter Sunday look great; however, there is a slight chance of rain for Sunday. Therefore, we have made the following backup plans:
If we get to the morning of Good Friday and the chance for rain on Sunday looks significant, we will move our outdoor service to Saturday at 3:00 PM

to allow us to gather as a church family in the best way.

If we get to the morning of Good Friday and there is a significant chance for rain on both Saturday and Sunday, we will have three Sunday morning services (including on-site and online options) with sign-ups

to space out on-site attendance evenly amongst them.
Please keep watch on your e-mails and our social media channels for updates in the event of either of these backup plans. I'm hopeful for good weather on Saturday and Sunday, though!
If you have any questions, feel free to reach out to me. I look forward to us being able to worship our Risen Lord together this Easter.