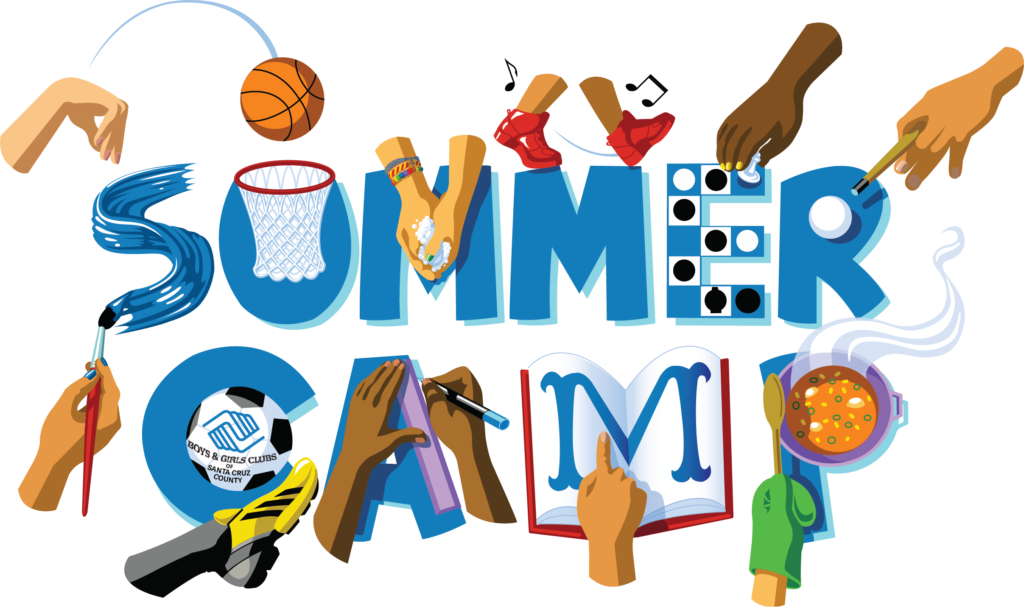 05.21.21

|

Stories

| by

Lucinda S. Sutton
Lebanon FUMC Kids' summer camps are here, and VBS is just around the corner. Read on for a description of each camp (including age parameters), then fill out the form to sign your kiddos up.
Kinderfest
A festival of play and praise! Kinderfest is a 1-day adventure for our youngest campers filled with water play, creative arts, outdoor exploration, all-access games, and merry music.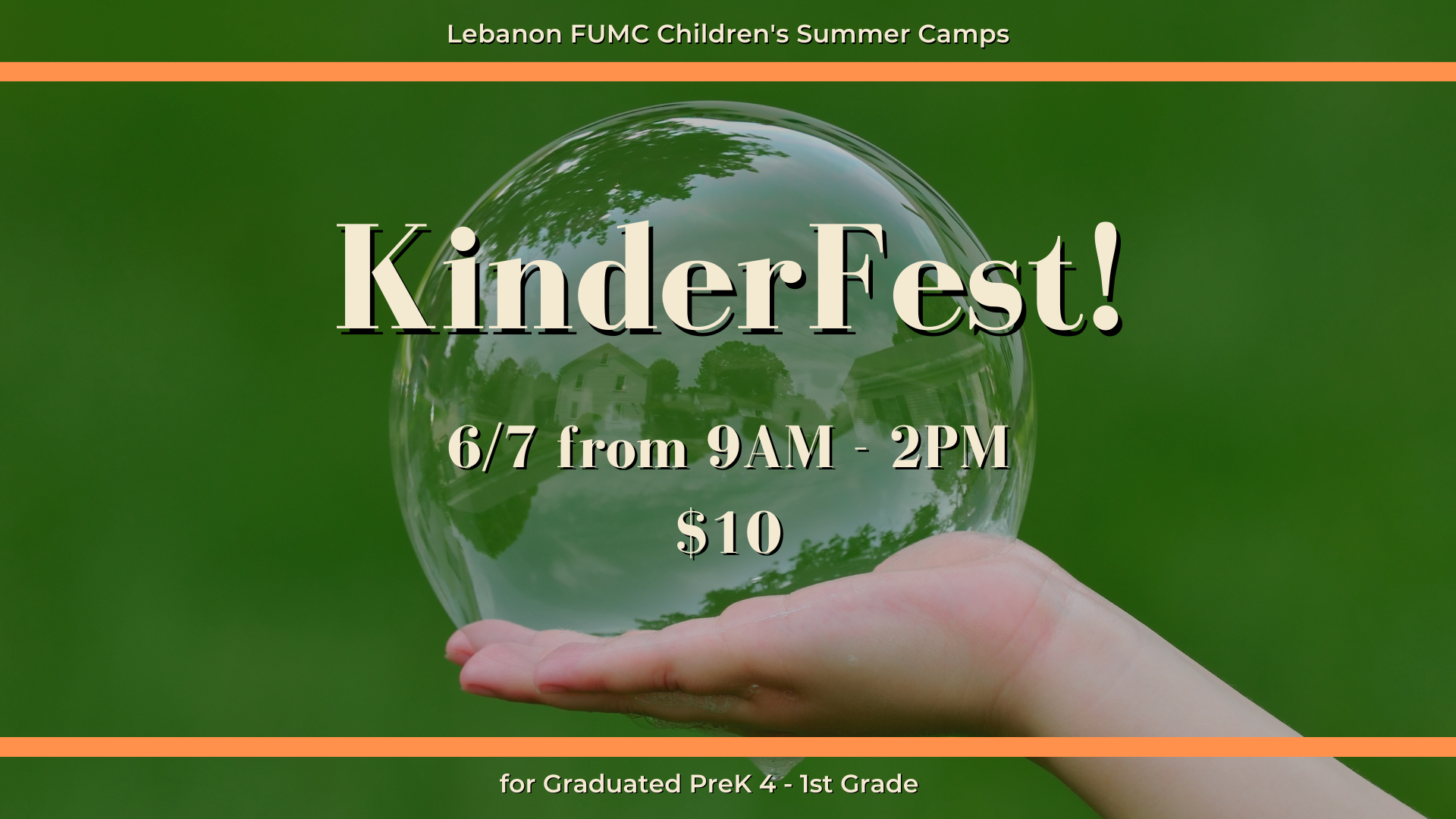 Arts Camp
We are created to create! At Arts Camp, kids will be encouraged to explore their gifts in an open space designed to set their creativity free through visual arts and more.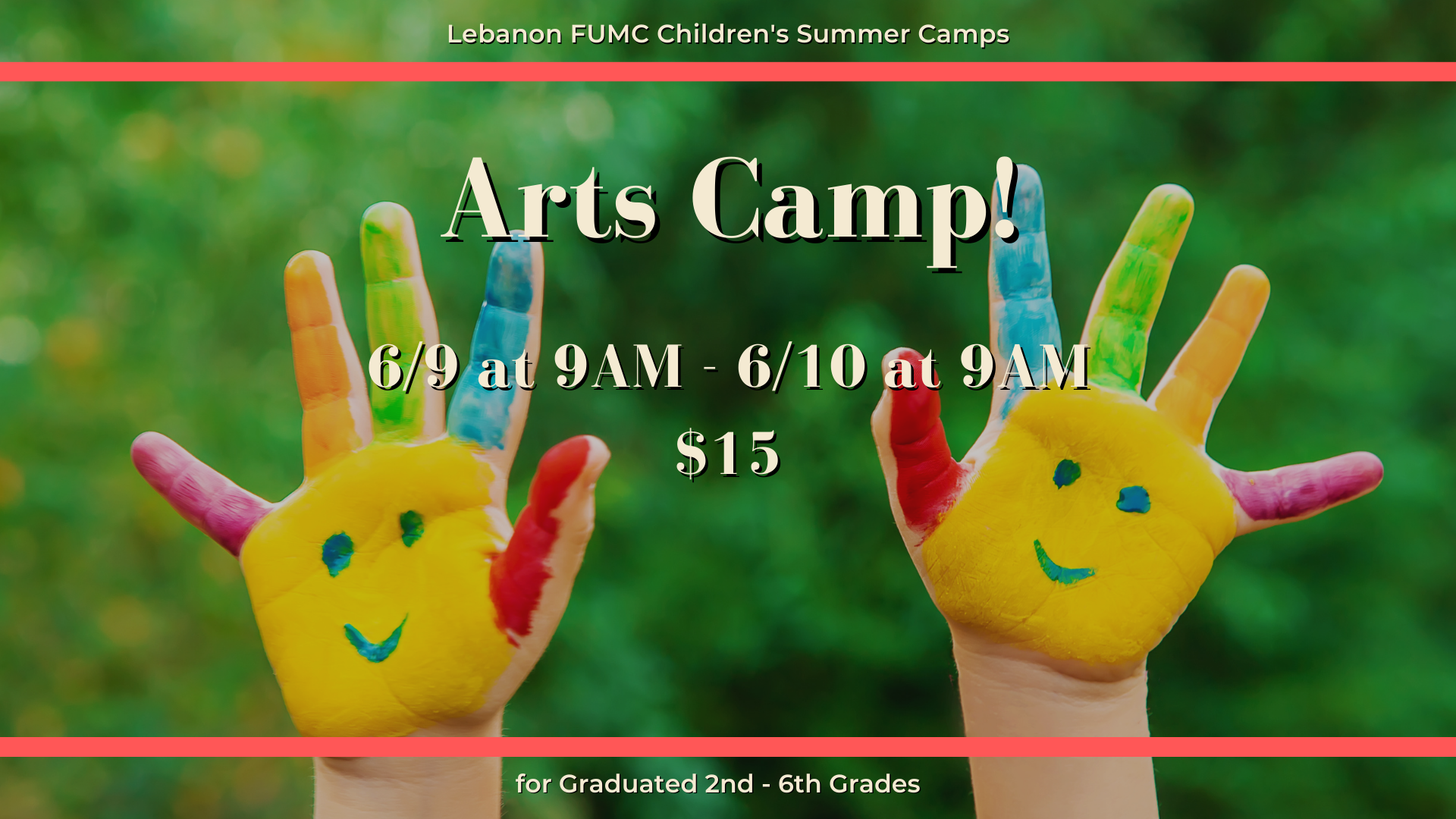 Outdoor Adventure Camp (Registration closes 6/1.)
Let's explore God's natural world! Spend the day and night learning about and focusing in on the beauty of nature.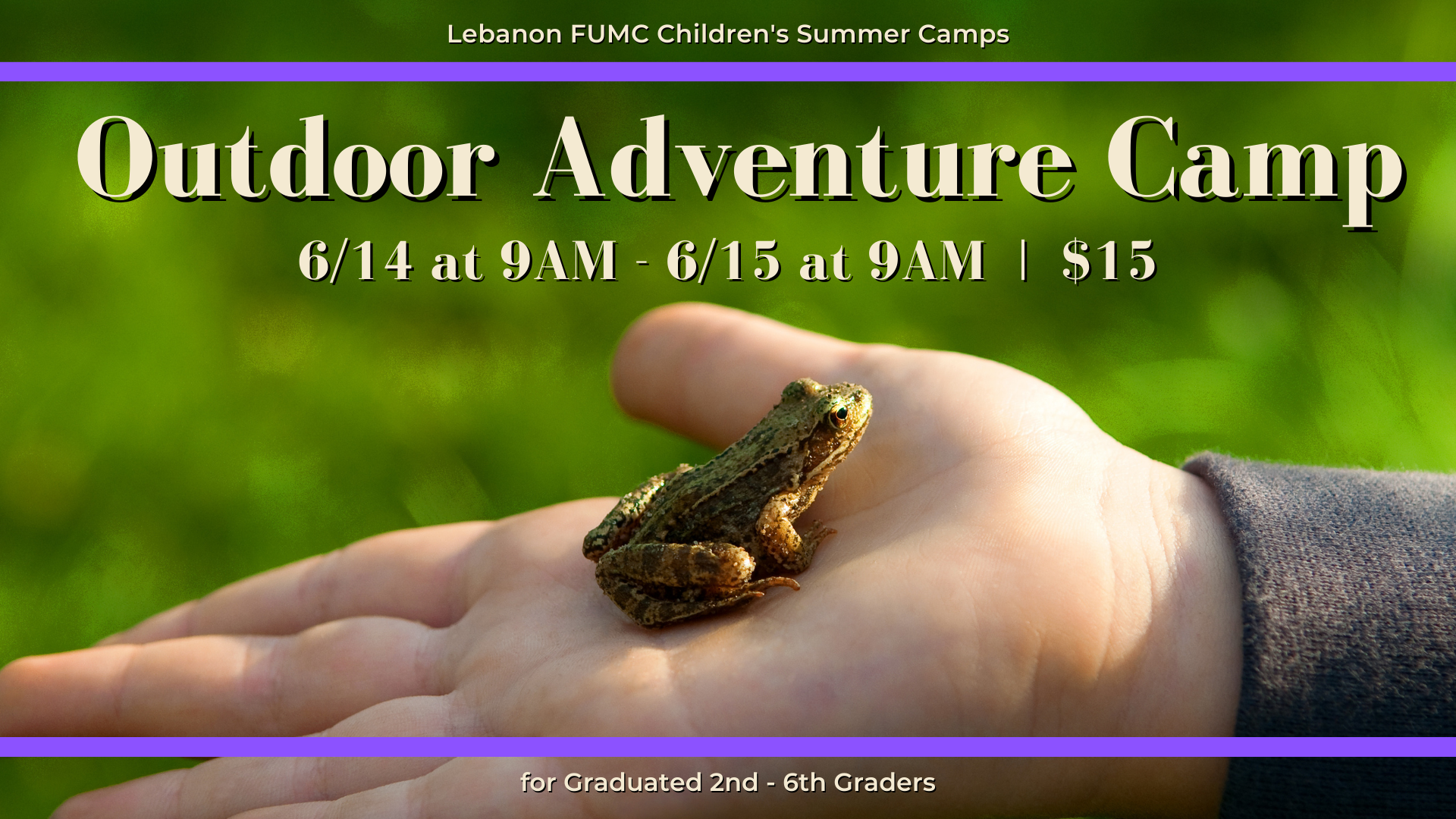 Mission Tweens
Share God's love with our community! Spend the day and night serving and working together to help our friends and neighbors in our community.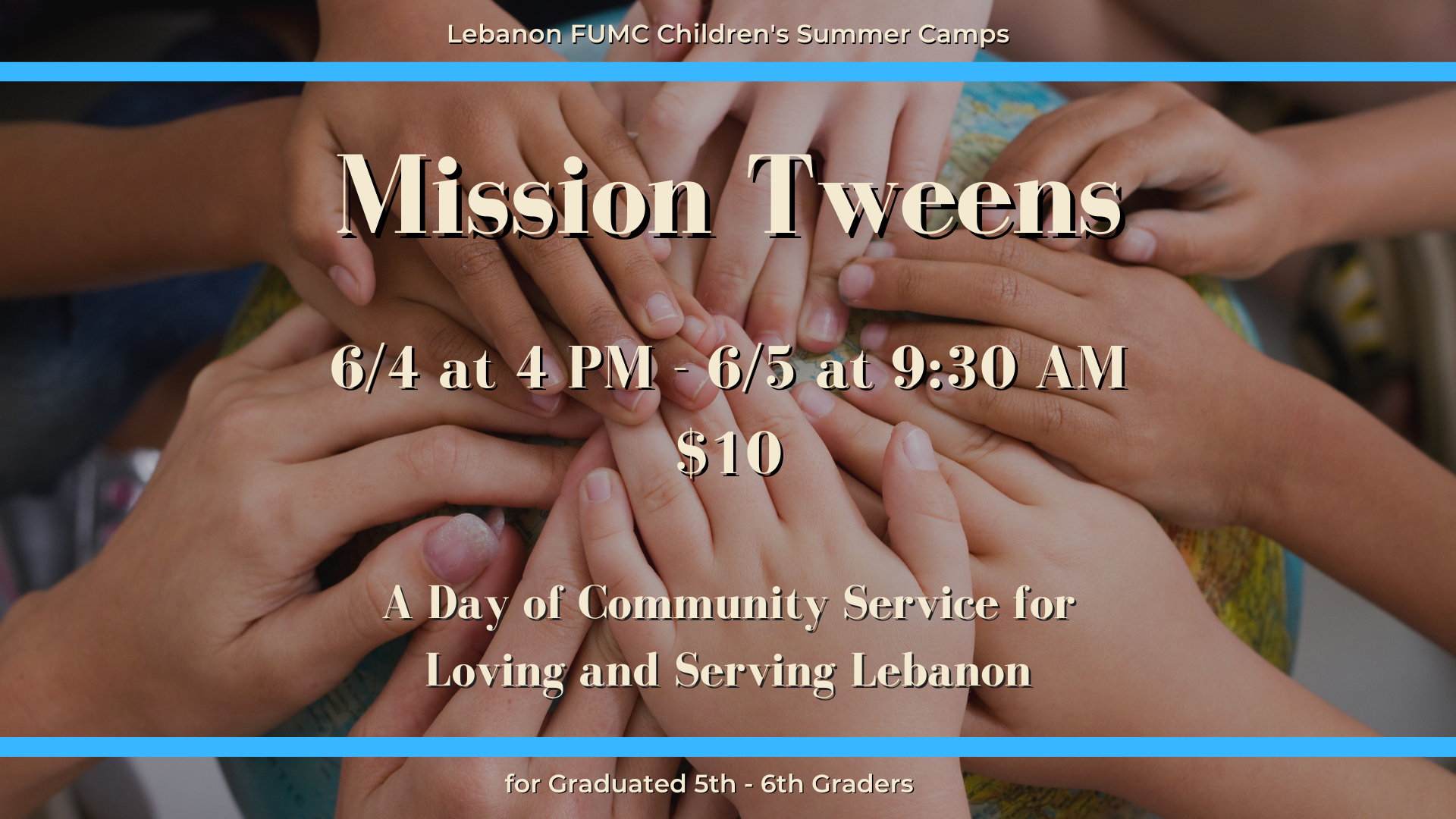 VBS (Vacation Bible School)
Go on an epic adventure with us!