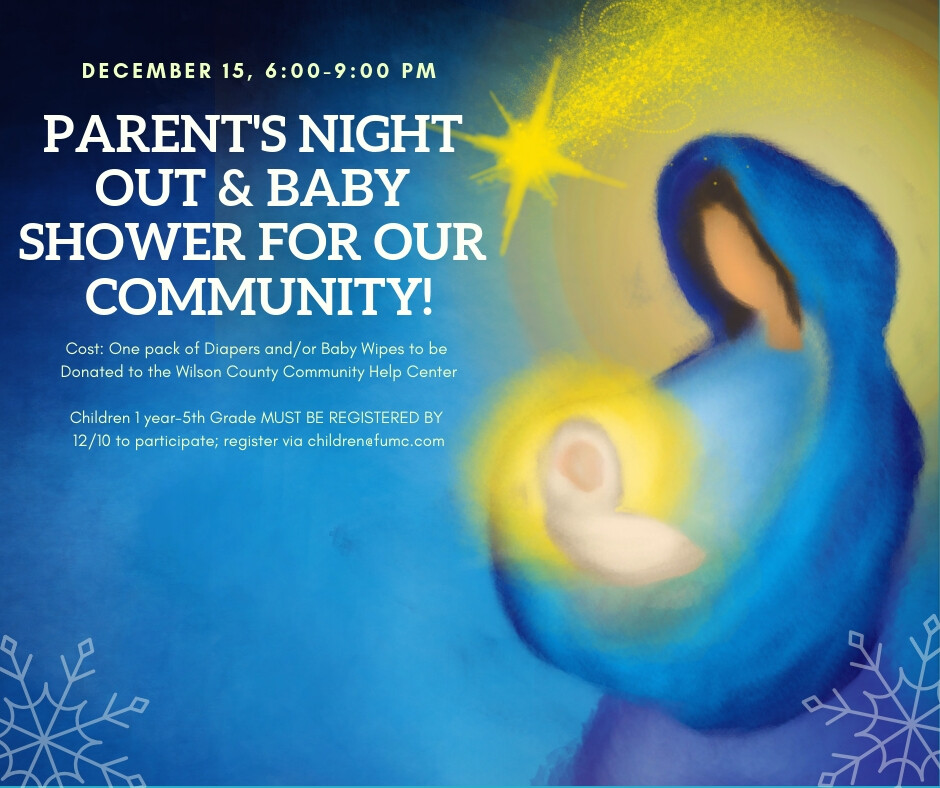 Saturday, December 15, 2018
,
6:00 PM - 9:00 PM
This Special Parent's Night Out will be available on Saturday, December 15 from 6:00—9:00 PM for children ages 1 year to 5th grade.
Cost: a gift of diapers and/or wipes to be donated to the Wilson County Help Center.
Space is limited to registered participants only; register via e-mail at
Deadline to register is December 10!