Staff
Pastors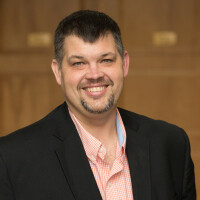 Ryan has been the Lead Pastor of Lebanon First UMC since December of 2017. He has served in churches in the Middle Tennessee area since 1998. Ryan grew up in Cookeville, graduating from Cookeville High School in 1991. He is also an alum of The University of Tennessee at Knoxville, graduating with a BS in Education. He has his Master of Divinity from Asbury Theological Seminary. Ryan is married to Heather. Heather is the director of the nonprofit, Blessed Earth Tennessee (www.blessedearthtn.com), an organization that exists to helps Christians understand their biblical call to care for creation. They have one son, Tyler, and his "brother" Commodore the dog. Ryan enjoys playing and watching sports and spending time on the lake. He also roasts coffee in his spare time.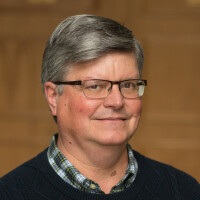 Bucky Hesson
Minister of Discipleship
Office: 615-444-3315
E-Mail:

When people begin attending FUMC, they often ask Bucky how long he has been here, but they are usually surprised when he answers, "All my life!" He was baptized as an infant, attended Sunday School, Confirmation, and UMYF, all in this church. He and his wife, Kathy, met here and got married in our sanctuary and his daughter and their three grandchildren were all baptized here. So, needless to say, Bucky has been around here a long time.
Previously, Bucky owned a shoe store in Lebanon, but twenty years ago, made the decision to sell it, and was offered a position on staff. Having always sensed God's call in his life, he knew this was where God was leading him.
That original position has evolved over the years, and today, his title is Minister of Discipleship. He was also ordained in the UMC in 2009 as a deacon. Bucky takes seriously Jesus' call to "make disciples for the transformation of the world" and so he wants to see that every member has the opportunity to grow as a disciple and to minister with others beyond the walls of the church.
For relaxation and renewal, Bucky enjoys gardening, reading, watching movies, listening to many different genres of music, traveling and spending time with family and Tennessee football.
Music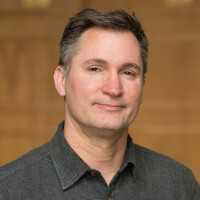 From song leader in his hometown church at the age of 11, to rock band drummer in high school, to music major with an emphasis in piano and organ in college, Windell Little has enjoyed a multi-faceted musical background. Though he explored several career choices over time, Windell has always gravitated back toward church music. He came to Lebanon FUMC in 2006 to serve as Accompanist, then transitioned to Director of Music after three years. While Windell resides in Murfreesboro with his wife, Deanna, their son, TJ, and their two furry children, Chloe and Arthur, it is here that they have found their church home.

Family Ministries
Hi, I'm Micah. God's Grace is a driving force in our lives and I experience this daily. It is the thing that keeps me in both joyful and trying times, as well as in the ordinary times of life. Grace also moves me to places where I feel love from Jesus and I am moved to offer this love to others. Offering love and ministering to my family, Jill and our kiddos: Amelia & Asher is where much of the "good life" happens. The love that I encounter from God in the context of family spills into the lives of those around us. I am grateful to do the work of helping young people and their families to know the vastness of the love of God. There is no truer sense of joy for me than being able to witness and be a part of this incredible work. I am so thankful and grateful to be a part of a church that seeks to bring light and life to those in our community!
You are good. You are loved. You belong. You matter. You make a difference.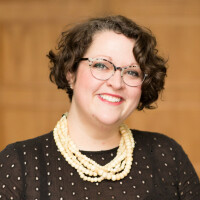 Rebecca Dixon
Director of Children and Family Ministries
Office: 615-444-3315
E-Mail:

Rebecca Dixon was born and raised in Lebanon, Tennessee. She received her degree in Elementary Education and taught in the Lebanon Special School District for 15 years. Rebecca is married to Dave, her college sweetheart, and has two children, Hugh and Nola.
Rebecca loves teaching, learning, worshiping, and fellowshipping with the children at Lebanon First United Methodist Church. She is a lifelong member of LFUMC and considers it her home away from home. Rebecca desires to create a Children's Ministry in which the children will feel at home here at church too!
Administrative Staff
I'm not sure anyone ever "plans" to work in a church unless they are called to ministry. After Chris and I were married, we settled here in Lebanon and began visiting area churches. It wasn't long before we decided Lebanon First was the church-home for us. When our children were old enough for the pre-school here, I began working in the office one day a week. One became two, then three, and part-time turned to full-time. It's a wonderful feeling to be part of this team, sharing the love of Christ with those we encounter each day.
How fortunate we are to be a part of this community; where all are accepted into this welcoming congregation as beloved children of God. As a result, we get to show the face of God to others because our relationship with Him is nurtured here in so many ways: worship, music, fellowship, small group studies, community events, inward and outward ministries for all ages. Chris and I used to think we found this church. Instead, this church found us. We are so grateful to be part of this family.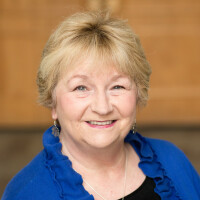 Pam Vandever
Communication Administrator and Membership Secretary
Office: 615-444-3315
E-Mail:
Facebook: pam@lebanonfumc.com

Pam has worked at FUMC since August of 2011. Her responsibilities are preparing the Orders of Worship for the Sunday services, special services, funerals and graveside services. She creates the newsletters, Friday email, and congregational announcements. She maintains the website and the church calendar. As membership secretary, Pam maintains all the membership records. Pam considers her work her as more than a clerical position, as she is blessed to have the opportunity to serve her church family as a staff member.
Pam has been married to her husband, Gary, since 1973. They have one son, Taylor, daughter-in-law Maggie, one granddaughter, Mary Hyatt, and one sister, Kathi Jones.
Her hobbies are crocheting, knitting, making jewelry and greeting cards.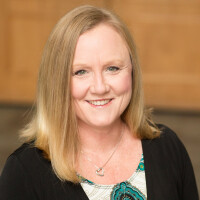 Cori Brantley
Congregational Care
Office: 615-444-3315
E-Mail:
Facebook: Cori Brantley

Cori was born and raised in California. She and her husband, Chris, have lived in Lebanon since 2002 and have four children - Mitchell, Cameron, Casey and Maggie.
Cori has worked in the church office since 2013 and enjoys working with the Adult Ministry, planning adult trips, and coordinating monthly Young at Heart luncheons. Cori has a heart for listening, serving, and loving our congregation here at Lebanon First United Methodist Church.
Parents' Day Out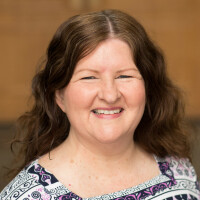 Jennie Howell
Parents' Day Out Director
Office: 615-444-3315
E-Mail:

Preschool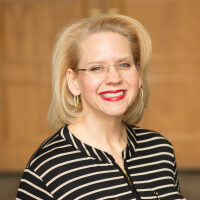 Erin Stone
Preschool Director/ PreK-4 Teacher
E-Mail:

Originally from Ohio, Erin moved to Nashville following graduation from Ohio University in Athens, Ohio. She moved to this wonderful town of Lebanon almost 17 years ago after marrying her terrific husband, Jason. Jason was born and raised in Lebanon and most of his family still resides here. They have been blessed with an amazing daughter, Emma. They are often quite busy with Emma's competitive gymnastic schedule, but in their downtime, enjoy doing things with their family and friends. In the summer, they try to get in lots of pool time!
Erin and her family have been attending FUMC for over 10 years. She has strong family ties to the Lebanon FUMC Preschool program. Her mother-in-law taught here and her daughter, Emma, attended the program. Erin started here as the PreK-4 teacher and now is the director.
Tanya Manus
Pre-K 3 Teacher
Office: 615-444-3315
E-Mail:

As an Army brat, Tanya grew up in many different states and countries. Her father retired to Lebanon when she was fifteen, and she has stayed firmly planted ever since! A graduate of Lebanon High and Cumberland University, Tanya went on to teach middle school for nearly seven years before starting a family. She and her husband Chris have two daughters, Jenna and Julia, who are both involved in sports and keep us in a gym or at a ballpark quite often.
Facilities Management
Larry Talley
Facilities Manager
Office: 615-444-3315
E-Mail:

Larry joined the staff of Lebanon FUMC as Facilities Manager in January of 2013. It is his responsibility to oversee the maintenance of our church building and grounds.
He holds a degree in Industrial Technology and has experience in architecture and construction. Larry's hobbies include woodworking, landscaping, gardening, and biking.
He has been a member of Lebanon FUMC for twenty-four years. His wife, Kay, has been a member since childhood and sings in the choir. Larry and Kay are charter members of the Open Door Sunday School Class and they host the annual Super Bowl party for their class each year.