Staff
Pastors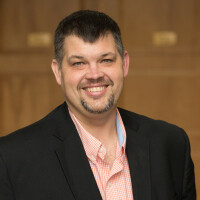 Ryan has been the Lead Pastor of Lebanon First UMC since December of 2017. He has served in churches in the Middle Tennessee area since 1998. Ryan grew up in Cookeville, graduating from Cookeville High School in 1991. He is also an alum of The University of Tennessee at Knoxville, graduating with a BS in Education. He has his Master of Divinity from Asbury Theological Seminary. Ryan is married to Heather. Heather is the director of the nonprofit, Blessed Earth Tennessee (www.blessedearthtn.com), an organization that exists to helps Christians understand their biblical call to care for creation. They have one son, Tyler, and his "brother" Commodore the dog. Ryan enjoys playing and watching sports and spending time on the lake. He also roasts coffee in his spare time.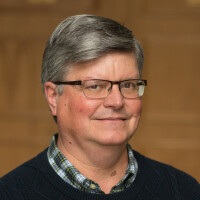 Bucky Hesson
Minister of Discipleship
Office: 615-444-3315
E-Mail:

When people begin attending FUMC, they often ask Bucky how long he has been here, but they are usually surprised when he answers, "All my life!" He was baptized as an infant, attended Sunday School, Confirmation, and UMYF, all in this church. He and his wife, Kathy, met here and got married in our sanctuary and his daughter and their three grandchildren were all baptized here. So, needless to say, Bucky has been around here a long time.
Previously, Bucky owned a shoe store in Lebanon, but twenty years ago, made the decision to sell it, and was offered a position on staff. Having always sensed God's call in his life, he knew this was where God was leading him.
That original position has evolved over the years, and today, his title is Minister of Discipleship. He was also ordained in the UMC in 2009 as a deacon. Bucky takes seriously Jesus' call to "make disciples for the transformation of the world" and so he wants to see that every member has the opportunity to grow as a disciple and to minister with others beyond the walls of the church.
For relaxation and renewal, Bucky enjoys gardening, reading, watching movies, listening to many different genres of music, traveling and spending time with family and Tennessee football.
Music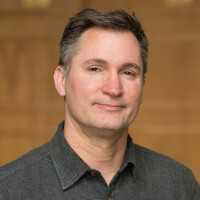 From song leader in his hometown church at the age of 11, to rock band drummer in high school, to music major with an emphasis in piano and organ in college, Windell Little has enjoyed a multi-faceted musical background. Though he explored several career choices over time, Windell has always gravitated back toward church music. He came to Lebanon FUMC in 2006 to serve as Accompanist, then transitioned to Director of Music after three years. While Windell resides in Murfreesboro with his wife, Deanna, their son, TJ, and their two furry children, Chloe and Arthur, it is here that they have found their church home.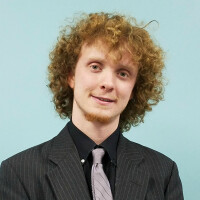 Marcus Wanner
Sound and Media
E-Mail:

Born in Nashville, Marcus is from a family of musicians. He plays guitar, keyboards, bass, drums, and is studying jazz at MTSU. In addition to performing, Marcus has an avid passion for audio engineering, both live and in the studio. He owns a small studio in west Nashville where he frequently records and produces for clients from all genres. Much of his time is devoted to his band Slider.
Marcus has been a member of the Lebanon FUMC Sound and Media team since 2016.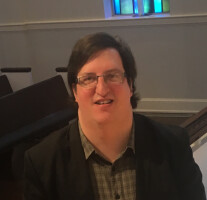 Joseph Walker is a native of Landstuhl, Germany for whom sharing the love of Christ through music has always been dear to his heart. Joseph earned his B.A. in Music from Armstrong Atlantic State University in Savannah, Georgia and received an M.A. in Collaborative Piano from Middle Tennessee State University, where he is now on staff as a pianist. He started working in church music over 20 years ago, and in 2013, he joined the Lebanon FUMC Music ministry where he has found an open and loving church family. Joseph now lives with his wife, April in Murfreesboro, TN; in his spare time, he also enjoys reading, cooking, and spending family time with his wife and their furry child, Petey.

Family Ministries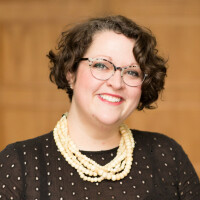 Rebecca Dixon
Director of Children and Family Ministries
Office: 615-444-3315
E-Mail:

Rebecca Dixon was born and raised in Lebanon, Tennessee. She received her degree in Elementary Education and taught in the Lebanon Special School District for 15 years. Rebecca is married to Dave, her college sweetheart, and has two children, Hugh and Nola.
Rebecca loves teaching, learning, worshiping, and fellowshipping with the children at Lebanon First United Methodist Church. She is a lifelong member of LFUMC and considers it her home away from home. Rebecca desires to create a Children's Ministry in which the children will feel at home here at church too!
Administrative Staff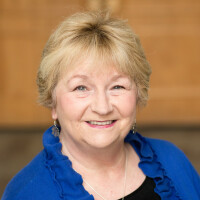 Pam Vandever
Administrator of Communications and Membership
Office: 615-444-3315
E-Mail:
Facebook: pam@lebanonfumc.com

Pam has worked at FUMC since August of 2011. Her responsibilities are preparing the Orders of Worship for the Sunday services, special services, funerals and graveside services. She also creates the newsletters, Friday email, and congregational announcements, as well as maintaining all the membership records. Pam considers her work as more than a clerical position; she is blessed to have the opportunity to serve her church family as a staff member.
Pam has been married to her husband, Gary, since 1973. They have one son, Taylor, daughter-in-law Maggie, two granddaughters, Mary Hyatt and Campbell Taylor, and one sister, Kathi Jones.
Her hobbies are crocheting, knitting, and making jewelry and greeting cards.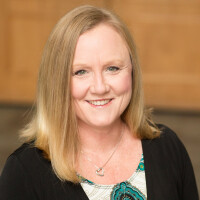 Cori Brantley
Business Manager/Adult Ministries
Office: 615-444-3315
E-Mail:
Facebook: Cori Brantley

Cori was born and raised in California. She and her husband, Chris, have lived in Lebanon since 2002 and have four children - Mitchell, Cameron, Casey and Maggie.
Cori has worked in the church office since 2013 and enjoys working with the Adult Ministry, planning adult trips, and coordinating monthly Young at Heart luncheons. Cori has a heart for listening, serving, and loving our congregation here at Lebanon First United Methodist Church.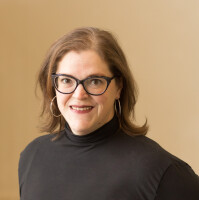 Lucinda S. Sutton
Church Administrator
E-Mail:

Lucinda S. Sutton has been a member with us at Lebanon FUMC since 2011. Despite her history as a self-published author, professional editor, longtime teacher/volunteer, and unabashed fangirl and blogger, many in the community still know her better by her alias: Trinity, Micayla, and Jaden's Mom (she is mostly okay with this).
Lucinda comes to us from the VBS department at the United Methodist Publishing House where she had a hand in the creation, development, and editorial work of curriculum and products for Cokesbury's 2017-2020 VBSes, as well as other pieces for Abingdon Press. While her professional background also includes work in the fields of marketing, purchasing, organizational management, warehouse operations, and even food service, her love and gifting for the spiritual act of administration in service to God and the church has drawn her to join the amazing staff at Lebanon FUMC. For all of this, she is profoundly grateful.
Parents' Day Out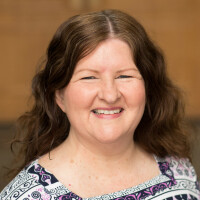 Jennie Howell
Parents' Day Out Director
Office: 615-444-3315
E-Mail:

Preschool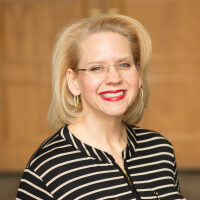 Erin Stone
Preschool Director/ PreK-4 Teacher
E-Mail:

Originally from Ohio, Erin moved to Nashville following graduation from Ohio University in Athens, Ohio. She moved to this wonderful town of Lebanon almost 17 years ago after marrying her terrific husband, Jason. Jason was born and raised in Lebanon and most of his family still resides here. They have been blessed with an amazing daughter, Emma. They are often quite busy with Emma's competitive gymnastic schedule, but in their downtime, enjoy doing things with their family and friends. In the summer, they try to get in lots of pool time!
Erin and her family have been attending FUMC for over 10 years. She has strong family ties to the Lebanon FUMC Preschool program. Her mother-in-law taught here and her daughter, Emma, attended the program. Erin started here as the PreK-4 teacher and now is the director.
Tanja Manus
Pre-K 3 Teacher
Office: 615-444-3315
E-Mail:

As an Army brat, Tanya grew up in many different states and countries. Her father retired to Lebanon when she was fifteen, and she has stayed firmly planted ever since! A graduate of Lebanon High and Cumberland University, Tanya went on to teach middle school for nearly seven years before starting a family. She and her husband Chris have two daughters, Jenna and Julia, who are both involved in sports and keep us in a gym or at a ballpark quite often.