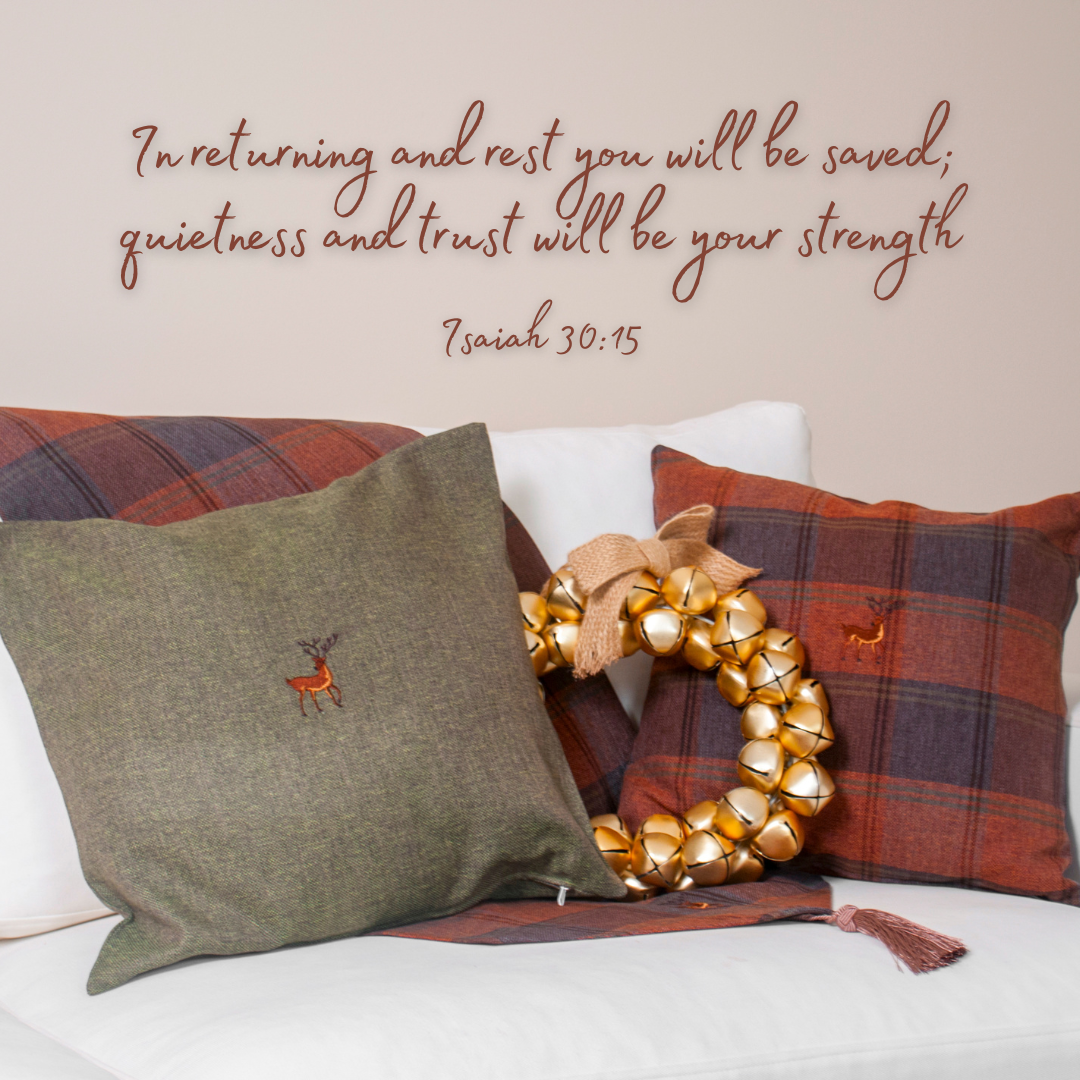 Christmas Eve is one of the busiest days of the year for me. Oftentimes I have looked at midnight on Christmas morning as the finish line, that I have to keep going until I get through it then I can fall over in exhaustion and rest. But over the last thirteen or so years, when I get home from the midnight Christmas Eve service, I also have parental responsibilities to finish so my family is ready for Christmas morning. Once everything is assembled, in place, and ready to go I would rush to try to get 3-4 hours of sleep before Tyler would excitedly be knocking on our door (less so now he is a teenager), ready to see what Santa brought. I would roll out of bed, celebrate with him all of the amazing gifts that were left for him, then roll back into bed for a little more sleep before having a late breakfast, opening gifts Heather, Tyler, and I got each other, then we pack and prepare to go to see family on both sides.
For several years, I had a slight resentment for how I didn't feel I was able to have any time for my own a "Silent Night;" I was always helping the church or my family have theirs. But a few years ago, it hit me: The silent night was there for the taking. I was missing it. When I was home and finished the late night work, I would fight the caffeine and adrenaline flowing through my body to try to get to sleep, knowing my family deserved my time the next day. I might lay my head on the pillow about 1-1:30AM, but it sometimes would be a good hour before I would fall asleep. I instead decided to take that time for me. There was not a soul in the world it seemed that was up. It truly was silent. I could watch the Catholic mass or another service on TV or if I preferred, I could watch some of It's a Wonderful Life or A Christmas Story, which are always playing in loop at that hour. Or I could play on a little Christmas music, turn all the lights off, and just stare at the Christmas tree in its glory. I remember declaring that I was going to take my silent night at that time from then on.
Since that time, I have claimed that moment as my moment. It has become a sacred and holy time for me every year, a time I look forward to. Would I prefer it be some other time? For sure! Life has taught me, though, that we don't always get to set the parameters of how everything works. Success comes in our ability to adapt. This is my time, and I am grateful for it. It is one of my favorite things now of Christmas.
Amy Grant has a song she wrote entitled "I Need a Silent Night" in which she talks about all of the busy-ness of Christmas and how every year it seems to fly by faster and faster and it feels like we are missing it. What we need is a Silent Night. The chorus goes like this: "I need a silent night, a holy night; to hear an angel voice through the chaos and the noise. I need a midnight clear, a little peace right here; to end this crazy day with a silent night."
Friends, this is my prayer for all of us: to get our Silent Night. It may come at one of our worship services today. It may come in a few stolen minutes within the wonderful chaos of family and traditions. It may come at 1:30 in the morning while hyped up on coffee and adrenaline. For all of us though, we need that reminder that Christmas gives us of the one who is always breaking through our chaos offering us peace. I pray you find it.
Christmas Blessings!
Tennessee Valley Jambalaya
John Richard Lodge, Jr.
1 rotisserie chicken, pulled
1 lb. Italian sausage links
3 ttbsp. olive oil, separated
1 yellow onion, chopped
1 large red bell pepper, chopped
4 cloves garlic, minced
12 oz. country ham in ½-inch pieces
1 15-ounce can whole tomatoes
1 c. long-grain rice, uncooked
1½ c. chicken broth
½ tsp. fresh thyme
1 tsp. chili powder
1½ tsp. kosher salt
½ tsp. freshly cracked pepper
1½ tbsp. fresh parsley, chopped
parsley for garnish
Preheat oven to 350 degrees.
Place a dutch oven over medium heat for 5 minutes. Add 1 tablespoon of olive oil and sausage to the dutch oven. Cover and cook for 3-5 minutes per side until cooked through. Remove sausages from dutch oven and set on a plate to cool. Slice into ⅛-inch rounds.
Add remaining olive oil, onion, bell pepper, and garlic to dutch oven until just tender, 7-10 minutes. Stir in chicken, sausage, and ham. Add tomatoes, rice, chicken broth, thyme, chili powder, salt, and pepper. Crush tomatoes with a wooden spoon and stir to combine. Bring to a boil and cover with lid. Remove from stovetop and place in the oven for 1 hour. Check the rice to see that it is cooked through. If still crunchy, bake 10-15 minutes longer.
Stir in chopped parsley and serve with hot sauce, country-style bread, and green salad.