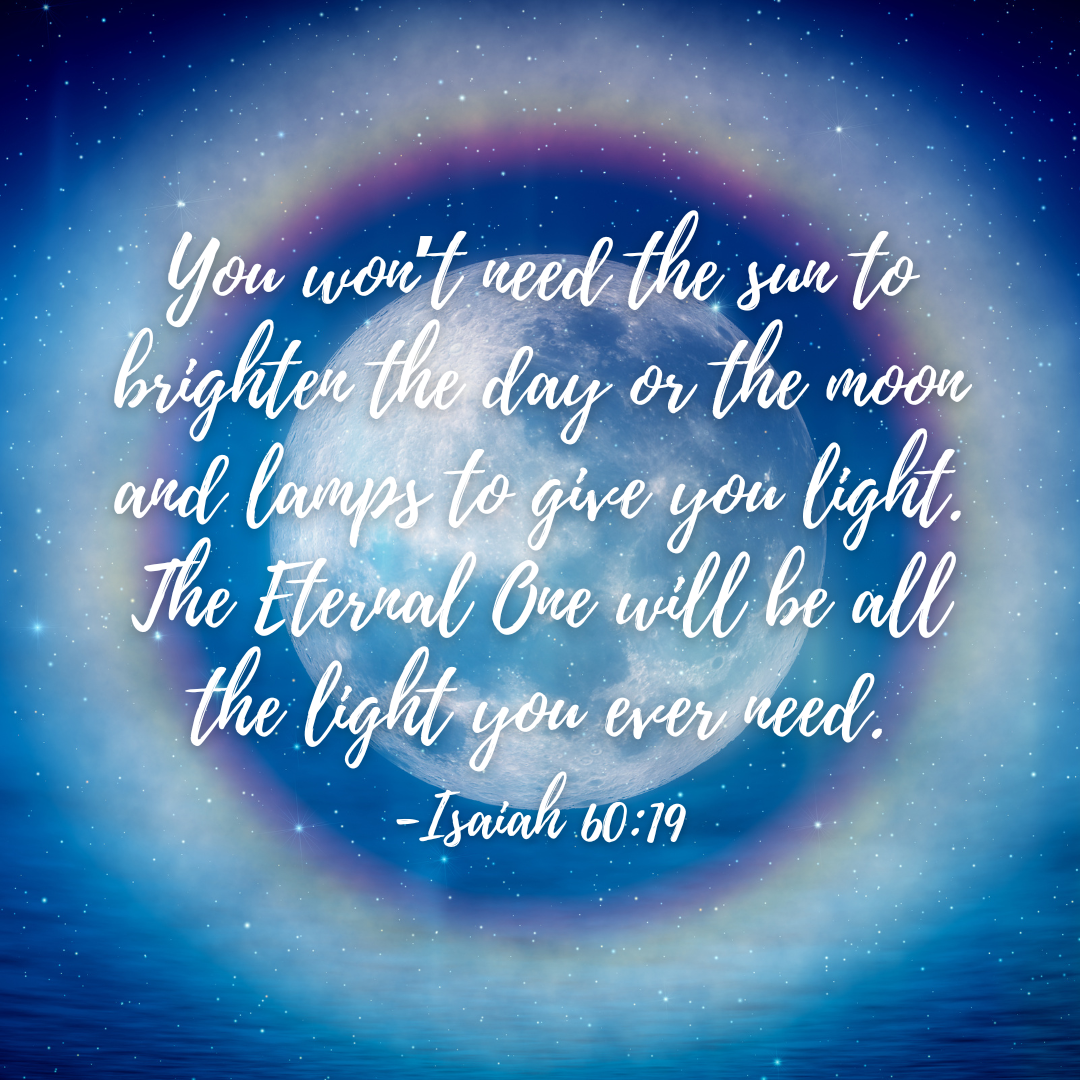 Editor's Note: Today's devotion features a new (to us) meditation by Jan Richardson, who also brought us our favorite Blessing for the Longest Night. May it bring peace and light to your soul today and through all the places when light feels scarce.
I walk with Kary under a full moon on the grounds of the only castle in New Zealand. Under its light I tell her about a Barbara Kingsolver poem I have recently come across: "Remember the Moon Survives." It does, Kingsolver writes. Around the encroaching darkness the moon bends herself, curls herself and waits. Against the waxing and waning shadow, she writes, the moon is always whole.
Kary asks me if I believe this, believe in the constant wholeness of the moon. I think about the year past, about the rising and falling tide of sorrow that has played on my shores. I think of how I embraced the opportunity for a trip to another land and the possibility for respite it would provide. But the tides run in this Southern Hemisphere as well, and I am dismayed by the flow of memory that pulls me even here. I had thought to leave your shadow across the ocean.
But here, beneath the full moon, I tell Kary yes. Yes, the moon survives. Beneath the ebb and flow of darkness it is waiting. I have seen it whole.
Prayer
God of the two lights,
I love the sun,
its revealing brilliance,
its lingering warmth;
but in the dark of night,
let me learn
the wisdom of the moon,
how it waxes and wanes
but does not die,
how it gives itself
to shadow,
knowing it will emerge whole
once more.
As we move through the longest night of the year and cross back into the bright half of the calendar, what wholeness might lie in the shadows of your life, waiting to reveal itself?

Peppermint Fudge
Lori Reynolds
Chocolate Layer
1 1/2 tsp. butter, soft
2 oz. cream cheese, soft
2 c. powdered sugar
3 tbsp. baking cocoa
1/2 tsp. milk
1/2 tsp. vanilla
1/4 c. nuts
Peppermint Layer
2 oz. cream cheese, soft
2 c. powdered sugar
1/2 tsp. milk
1/2 tsp. peppermint extract
1/4 c. crushed peppermint candy
Line the bottom and sides of an 8x8-inch pan with foil. Grease foil with butter and set aside. In a small mixing bowl, beat cheese until creamy. Gradually mix in powdered sugar, cocoa, milk, and vanilla. Stir in nuts. Spread into pan and chill for one hour or until firm.
For the peppermint layer, repeat steps with second set of ingredients. Spread evenly over chocolate layer. Chill again for one hour or until firm. Lift fudge from the pan using foil. Gently peel off foil and cut into squares.
Makes 1 ¼ pounds of fudge.