Children
Children
are special at Lebanon FUMC!
Our vision is to provide space for children to grow in their faith and friendships through worship, play, and community. We have made adaptations to facilitate this as safely as possible throughout the COVID-19 crisis, and we will continue to seek new, innovative ways to help our children stay safe and know God's love for them and for the world.
Sundays
We offer children's spiritual formation from 9:50-10:30 AM on Sundays.

Children are divided into one PreK-2nd Grade group and one 3rd-6th Grade group.

Families drop PreK through 6th Grade children off at the playground gate.

The format consists of two 20-minute segments, with one group participating in spiritual formation in the gym as the other group is having play/fellowship time (on the playground, weather permitting).

Protocols require masks for children three and up while indoors.

Nursery is available during both worship services and from 9:50-10:30.

Families will drop off infants through 3-year-olds at the

Children's Entrance

.
Register for this year's VBS here: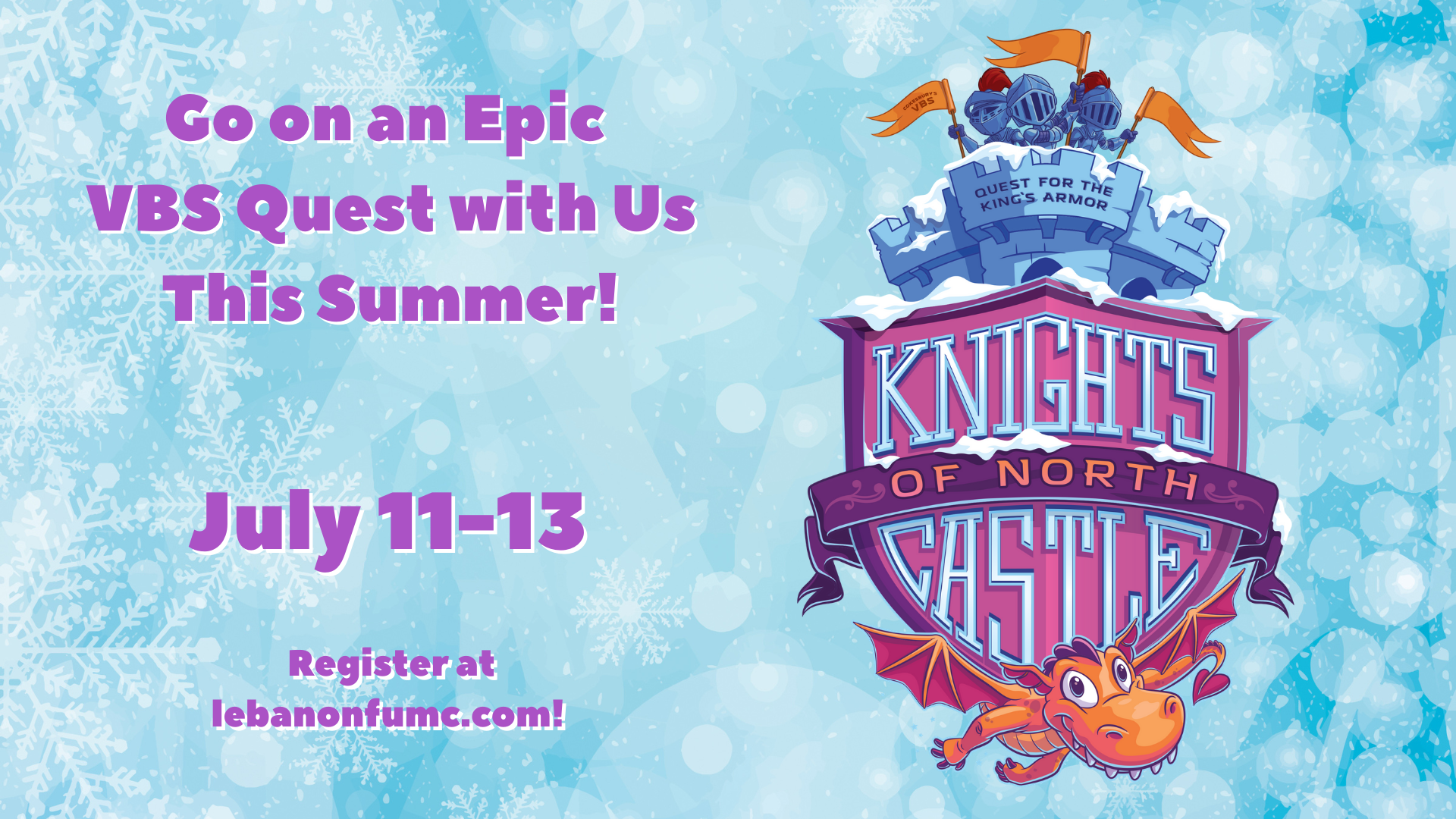 Follow Lebanon FUMC for updates on children's programming, special events, family resources, and more!
Preschool
Monday-Friday, 8:00 AM to Noon
It is our goal to develop age level appropriate learning experiences that will help children love to learn, play, and live happily together.
PreK-4 Preschool is a 9-month preschool program for children who will be 4 years old by June 30.
PreK-3 Preschool is for children who will be 3 years old by June 30.
Our Preschool classes follow all current health and safety protocols.
Tuition is $80/week (plus non-refundable $200 deposit).
Contact Erin Stone at for more information and to put your child on the waiting list.
Parents' Day Out (1- 4 years)
Monday & Wednesday, 8:30 AM - 2:00 PM
We seek to provide a loving and safe environment where we encourage getting along with others, learning, and creativity.
Our Parents' Day Out rooms follow all current health and safety protocols.
Currently, our program is FULL.
Contact us at for more information and to put your child on the waiting list.
Lebanon First United Methodist Church is a Safe Space. We believe that it is our responsibility to provide a safe Christ-centered environment. Our children are signed in and out of their
Sunday
School classrooms. Our volunteers are trained and screened before they begin working with our children. During our worship services and other events, we ask that children under the age of 10 not leave the sanctuary or event space unattended. You can be confident that your child will be nurtured in a safe, positive space.