Youth


Our Vision
You are Good. You are Loved. You Belong. You Matter.
You Make a Difference!
Our Mission Statement
We are a community of the new generation, ambitious to embrace every opportunity to grow, to serve, and to share our faith in God!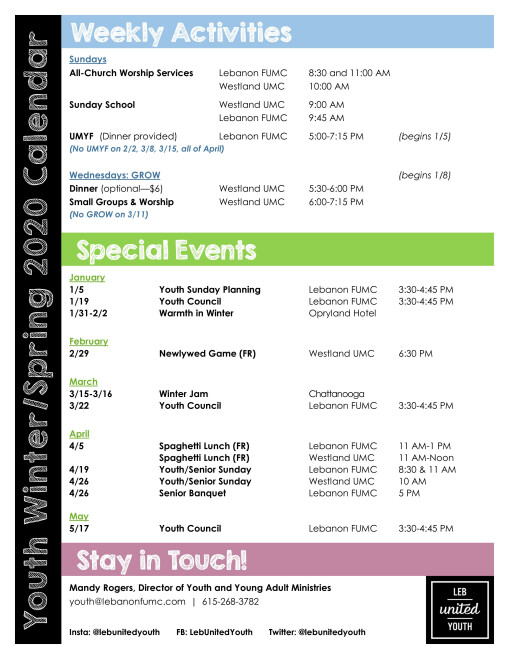 Safe Spaces
Lebanon First United Methodist Church is a Safe Space. We believe that it is our responsibility to provide a safe, Christ-centered environment for all students.
Our volunteers are trained and screened before they begin working with students, and at least two trained/approved adults must be present at any youth gathering in our facility. You can be confident that your student will lead and learn in a safe, positive space.